hackathon NEWS AND UPDATES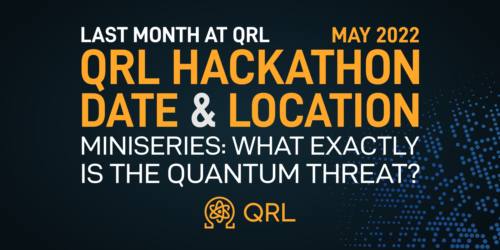 Highlights QRL Hackathon 2022 Location & Date The city of Amsterdam will play host to the QRL Hackathon 2022, and it is with great pleasure that we are able to share this information with you. When: September 21 - 22, 2022 (Wednesday, Thursday) Where: Atrium Meeting Centre Strawinskylaan 3001 1077 ZX Amsterdam There we'll be reveailing the future of post-quantum resistant blockchains, an environmentally friendly proof-of-stake driven public blockchain with a fully decentralised network, offering users provably post-quantum secure transactions and Turing complete smart contract capabilities.
read more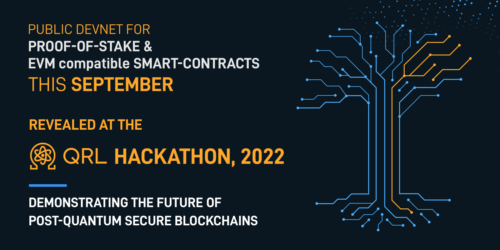 We are excited to announce that a hackathon event is planned for September 2022 at the end of the summer. The most recent network upgrade will be revealed at this event, along with public devnet Proof-of-Stake (PoS) and EVM-compatible smart contract functionality. Finally, developers and the general public will be able to create and use exciting web3 functionality within the QRL protocol.
read more
Contact Us
Join our mailing list, contact the team or join our vibrant and friendly community of users, developers and enthusiasts on Discord or one of our other social channels