events NEWS AND UPDATES
Don't miss out on the QRL Games Winter Hackathon 2022 happening this month! Find a bug or want to help bug hunt? The QRL Foundation is excited to launch the QRL Bug Bounty Programme that aims to encourage and reward platform improvements.
read more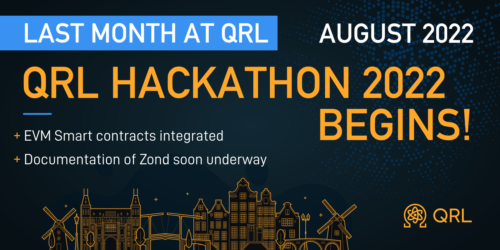 The QRL Hackathon 2022 has officially begun, opening the doors for everyone from institutions to individuals to be able to build post-quantum secure web3 applications more through Ethereum compatible smart contracts. Interested? Join the hackathon today.
read more
Contact Us
Join our mailing list, contact the team or join our vibrant and friendly community of users, developers and enthusiasts on Discord or one of our other social channels