QRL EVENTS
Join QRL builders from around the world. Attend an in-person hackathon, host a QRL meetup, and more.
All Events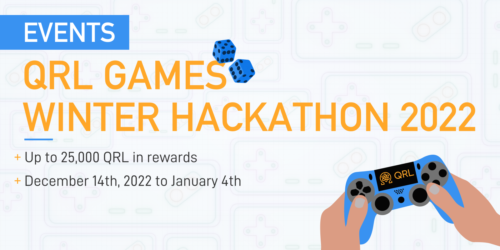 Building on the success of QRL Hackathon 2022 in Amsterdam, we're excited to announce our upcoming QRL Games - Winter Hackathon 2022 (virtual). The main theme for Winter Hackathon 2022 is all about games. Whether it's taking inspiration from a nostalgic game you played growing up or gamifying any aspect of the project that your quantum-resistant heart desires, the options here are endless. Have a question about taking part? If you have any questions, we're happy to answer them through support@theqrl.
read more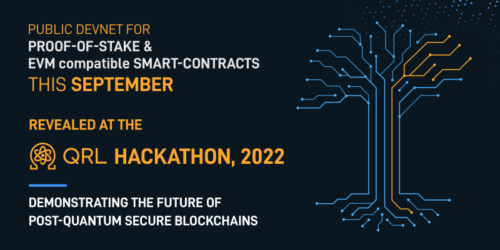 We are excited to have you join us for our hackathon event in September 2022 at the end of the summer. The most recent network upgrade will be revealed, along with public devnet Proof-of-Stake (PoS) and EVM-compatible smart contract functionality.
read more
Contact Us
Join our mailing list, contact the team or join our vibrant and friendly community of users, developers and enthusiasts on Discord or one of our other social channels